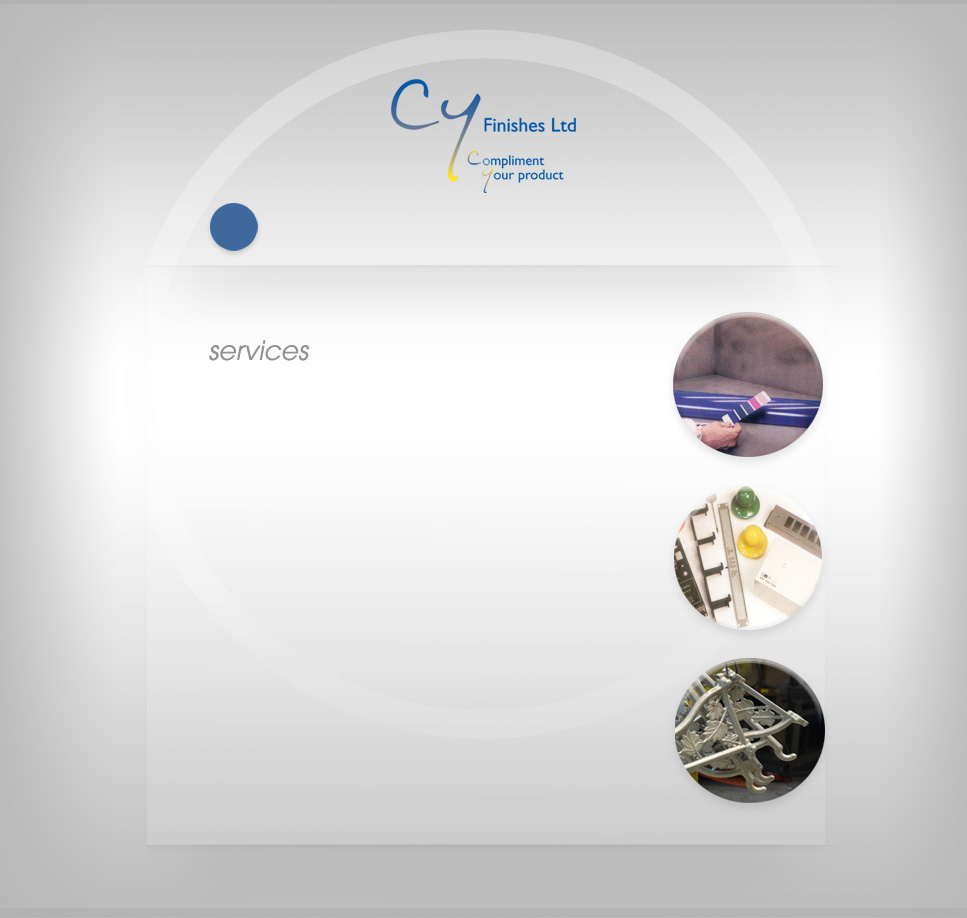 Pretreatment

In-house pretreatments include degreasing and shot blasting, and special pretreatments such as Alochrome 1200.

Powder Coating

8 powder coating bays provide large capacity to handle a wide variety of products and materials at the same time, providing customers with a very fast turnaround - often the same day.

Stove Enamelling

CY's experienced staff carefully prepare the substrate, filling, flatting and undercoating prior to wet paint finishing. Any special finishes can be achieved, as well as Ministry specifications with Certificates of Conformity. Wet painting is carried out in a dedicated spray booth, ensuring a dust free environment.

Air Drying

CY are able to coat most types of material including Foamex, thermoplastics, fibreglass, MDF and plywood. Should you be unsure about the finishing of your material, CY's technical team will analyse and treat a sample for your approval before proceeding.
Tel:
01635 43860
• Fax:
01635 38547
• Email:
sales@cyfinishes.com